I just grabbed two teenie frags...one blasto from Ray and a accidental frag of raspberry bubble yum chalice. It's so small, I can't even get a pic. Maybe in a decade it will be a showpiece.

My big score was Matt's aquapod that I plan to set up at work. I'm going to move my rics into it and some LPS and get either a green goby and sexy shrimp (bare bottom possibly) or a watchman/pistol pair. I'm not sure yet. But, I have to wait until after Christmas to get the rest of the stuff I need for it so I have time to stew on it.
Matt, that is absolutely fantastic! WOW!

blennieluvr

Admin





Location

: Bemidji, MN


Number of posts

: 2896



Yeah was a great time,glad we got to talk to Matt was Nice meeting you,Cammie I hope I didn't make you break any of you finger nails on some of my GET OUT OF OUR WAY WE HAVE FRAGS TO GET HOME DRIving!!...LOL.but as always loved your company,use talking reef sure made the trip short though.
So far every thing of mine is doing good.
Zoa's: I Got.
PPE
RPE
Raptor's Rainbows.
Wammin' Watermelons.
Green bay Packers.
Magicians.
Belladonnas.
Cherry Charms ''These are awesome''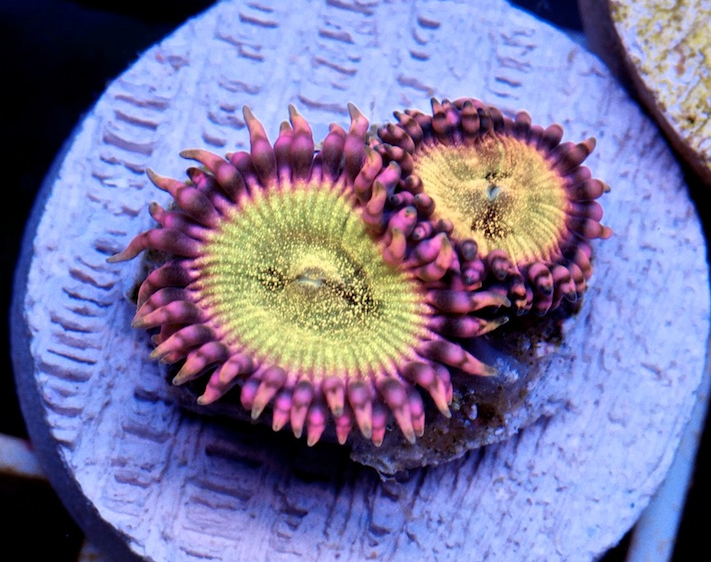 And i got a
Green/Gold Leptastrea.
Red/Yellow center Maxi Mini Nems.
Tiger's Eye Echinata.
Blue Acro.
And I hope you have room Tiff when I bring that up at the frag meet it will not be a frag Know more.

Similar topics
---
Permissions in this forum:
You
cannot
reply to topics in this forum